I want to work with people who desire to develop their horse with refinement and a soft feel. People who want to help their horse go properly biomechanically—whether they compete or not. People who want to be a better rider.
March 15 – 18
Here in Reddick!
Our Baby Girl is here!
Her name is Viola and she is gorgeous. Fabian and I are so fortunate. There is so much I am planning on doing in the coming weeks and months. We are feeling comforted with the fact that Fabian's Mom and Dad are home with us helping care for their Granddaughter.
I have a very busy winter schedule of lessons, intensives and training ahead of us. Working on establishing my Clinic Schedule throughout the year across the country, as well as my competition schedule. Slowly dates are being settled and posted on the Events page. And you can now go to Lessons and book your lesson online once again!
 Come study with Lauren Barwick!
Lauren Barwick 4-Star Parelli Professional, as well as Gold and Silver Medalist in Dressage at the Paralympics*, understands the importance of building a foundation. And the best part of teaching for her is helping people with the fundamental levels. There are a lot of professionals who will tell you to, "Get your horse rounder." But how do you get your horse rounder?
Riders come to train with Lauren Barwick, because she has competed successfully on the National and International Level in Dressage for Canada. But by the same token they are afraid to train with her because she has done so. Lauren often hears, "Oh no, I'm not good enough to work with Lauren." Well, don't be afraid!
Helping you to have a great foundation in Refinement and Finesse and Dressage (Western or English), is what Lauren really excels in. It is very important to her as a teacher to help you establish this foundation. If you can ride perfect circles, collect your horse and have good impulsion—everything else comes easily.
Who does she want to work with? People who desire to develop their horse with refinement and a soft feel. People who want to help their horse go properly biomechanically—whether they compete or not. People who want to be a better rider.
Lauren decided to call what she does Bridging the GapTM Horsemanship because she lives in many worlds. She lives in the Horsemanship program; she is now competing in Reining; she is preparing to compete in her 4th Paralympics in Dressage. Lauren is learning there is the huge difference between Western and English—and yet they use similar principles.
What she wants you to know right here is that with Western, English, Dressage, Horsemanship there is no right or wrong. It just depends on what you want to do with your horse—what your individual goals are.
By her early 20's Lauren was working full time at a Movie Studio Ranch specializing in horses and learning about stunt performing. It was there that she broke her back—when while feeding the horses a 100 pound bale of hay fell 10 feet and hit her on the back. From that moment on she was, as she says, "Vertically challenged."
Lauren thought she would never ride again. However with the help of many she started pursuing what she was passionate about: "Equestrian-ism". Meeting Linda and Pat Parelli and following their Parelli Natural Horsemanship program gave Lauren a solid foundation and the competitive edge with which to compete and succeed.
Twenty + years later Lauren Barwick has attended four Paralympics, and four World Games in Para Equestrian Dressage. Bringing home Gold, Silver and Bronze Olympic Medals.
Lauren has been fortunate enough to be able to take her passion to the next level and teach both Parelli Natural Horsemanship and Dressage. This has allowed her the opportunity to share with many the incredible feeling that horses have to offer on an emotional, mental and physical level.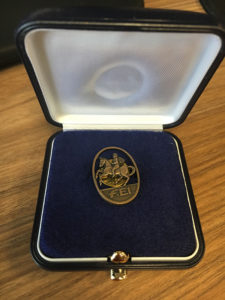 Lauren invites you, "Come ride with me."
Lauren Barwick  was recently awarded an FEI Bronze Badge of Honour in light of her success on the world stage at Paralympic Games
*The word "Paralympic" derives from the Greek preposition "para" (beside or alongside) and the word "Olympic". It's meaning is that Paralympics are the parallel Games to the Olympics. And Paralympic Dressage is judged to the same high standards as in Olympic Competitions.
MEDALS & AWARDS
2015 Inducted in the Canadian Disability Hall of Fame
2015 WPR AQHA World Show: Para-Reining Champion
2015 USDF Bronze Medal
2014 World Equestrian Games, Normandy: Silver and Bronze Medalist
2014 Everglades Florida: Lifetime Achievement Award
2014 Equine Canada: Athlete of the Year Award
2012 Paralympics London, England: Silver Medalist, placed 5th 8th
2012 National Certificate: 1st and 2nd Level Dressage
2012 Queen Elizabeth II Diamond Jubilee Medal
2009 Equine Canada: Enogeral President's Award
2008 Paralympics Beijing, China: Gold and Silver Medalist
2008 British Columbia Horse Council: Athlete of the Year Award
2008 Equine Canada: Honored for Outstanding Achievement
2008 Fraser Valley Pacific Sport: Lifetime Achievement Award
2008 RBC: Ambassador of the Year Award
2005 British Columbia Work Safe: Nomination for Courage to Come Back Award
2004 Paralympics Athens, Greece: Placed 5th, 6th, 7th
2004 Fraser Valley Pacific Sport: Athlete of the Year Award
2004 Equine Canada: George Jacobson Canadian Equestrian of the Year
2003 Chamber of Commerce: Honored Local Athlete
2003 RBC: Ambassador of the Year Award
2001 Nomination: Courage to Come Back Award
2001 to Present: Canadian Para-Equestrian Dressage Athlete
2000 Volunteer of the Year Award Disabled Sailing Association
1995 to Present: Equestrian Coach: Assist athletes with and with out disabilities in jumping, Dressage, Para-Dressage and Horsemanship

100 National/North American competitions
45 International Competitions/Championships with Top 4 placings and Championship winnings
Two European Championships
3 Summer Paralympics
4 World Games

1995 Volunteer Award D.W. Poppy Secondary
1993 to 2000 Open Jumpers: Numerous placing and Championships. Owned and trained
1988 to 1995 Fraser Valley Fox Hunting: Youngest person to receiver Hunting colors
1983 to 1995 Pony Club Prince Philip Games National Champions horses for competition